Mon. 12/17:  NBC Classroom visit
9:30 Hot Cocoa and cookies delivered by student council
Wed. 12/19:  Painting Activity
Thurs. 12/20 Classroom Christmas Party and Movie
Fri. 12/21 Christmas Hot Lunch and Mad Science presentation



Geography Bee class winners:  Date TBA
Dimitriy & Jamye

Spelling Bee class winners:   School-wide spelling bee will be on Jan. 10th at 12:45 in the  church hall.
Walter & Jamye


Enjoy your week!
Mrs. Cifelli
Week of...12/17
...CHRISTMAS ACTIVITIES...
Religion:  Advent & Christmas

Reading:   
                      Skill:  

Math:  Ch. 4  Multiplication by 1 and 2 digits

Science:  BOTANY

Social Studies:  Climate in the U.S.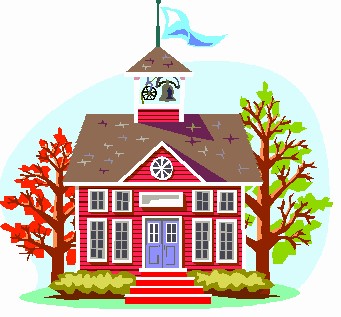 HOMEWORK POLICY...
On time= 100%
Homework not turned in = 0%
Turned in late NEXT day=75%
Incomplete=50%

SCHOLASTIC BOOK CLUB... next order due on Tues. 12/4
Our class code is GLLTH
Please make checks payable to: Scholastic Books or order online at 

https://clubs.scholastic.com/


Supply List for Grade 4
QTY.                                        ITEM
6                                              Black & White Marble Notebooks
2                                              Spiral Notebooks (Science & Social Studies)
4                                              Pocket Folders
1                                               12" Ruler
1                                               16 or 24 Count Box of Crayons
1                                               8 or 10 Count Box of Markers
1 pkg.                                       Erasable Pens (Blue or Black)
1 pkg.                                       #2 Pencils
1                                               Plastic Box (shoe size box) for supplies. Please label name.
1                                               Pair of Scissors
4                                              Glue Sticks
1                                               Webster Dictionary
3                                              Boxes of Tissues
1                                               Canister of Disinfecting Wipes
1                                               Highlighter
1                                               Box Colored Pencils
Spanish Supply List
1                                               Webster's Everyday Spanish/English Dictionary (yellow)
1                                               Plastic Pocket Folder (Labeled Spanish W/ Child's Name)
1                                               Composition Notebook (Labeled Spanish W/ Child's Name)    
4                                              #2 Pencils
1                                               Pink Eraser
PLEASE! NO TRAPPER-KEEPERS
OR
THREE-RING BINDERS
 
All items of clothing should be labeled with student's name.