Monday 10/22 NBC classroom visit.   Permission slips for the field trip to the NBC treatment facility and Slater Park will be going home this week.  It is NO cost to you.

Tuesday 10/23 Anti-Bullying Assembly

We have been praying the Rosary every day in class.   Students may bring in their own rosaries if they wish.   Most have already done so.  

If anyone is interested or knows of someone interested in coaching the  girls' junior basketball team, please let Mr. Olson know as soon as possible. You can email him at polson@scsri.org. 
All coaches must be certified by the Catholic Athletic League. All coaches must take a one night coaching class, be BCI certified through the diocese and must complete the safe environment training.
Enjoy your week!
Mrs. Cifelli
Week of...10/22
Religion: Ch.3  Sin in Our World  TEST Fri. 10/26

Reading:   Coming Distractions
                      Skill:  Fact and Opinion

Math:  Ch. 2 Addition and Subtraction Concepts  TEST Thurs. 10/25

Science:  Lesson 8:  Identifying characteristics of prokaryotic cells

Social Studies:  Review: Map skills, types, of maps, cardinal and intermediate directions, equator, earth's hemispheres,     Quiz coming soon..TBA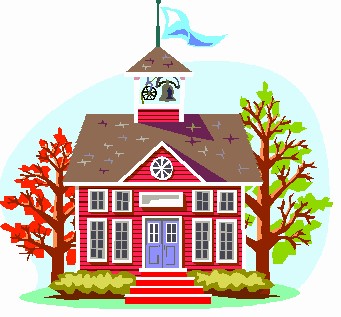 HOMEWORK POLICY...
On time= 100%
Homework not turned in = 0%
Turned in late NEXT day=75%
Incomplete=50%

SCHOLASTIC BOOK CLUB... next order due on Tues. 10/23
Our class code is GLLTH
Please make checks payable to: Scholastic Books or order online at 

https://clubs.scholastic.com/


Supply List for Grade 4
QTY.                                        ITEM
6                                              Black & White Marble Notebooks
2                                              Spiral Notebooks (Science & Social Studies)
4                                              Pocket Folders
1                                               12" Ruler
1                                               16 or 24 Count Box of Crayons
1                                               8 or 10 Count Box of Markers
1 pkg.                                       Erasable Pens (Blue or Black)
1 pkg.                                       #2 Pencils
1                                               Plastic Box (shoe size box) for supplies. Please label name.
1                                               Pair of Scissors
4                                              Glue Sticks
1                                               Webster Dictionary
3                                              Boxes of Tissues
1                                               Canister of Disinfecting Wipes
1                                               Highlighter
1                                               Box Colored Pencils
Spanish Supply List
1                                               Webster's Everyday Spanish/English Dictionary (yellow)
1                                               Plastic Pocket Folder (Labeled Spanish W/ Child's Name)
1                                               Composition Notebook (Labeled Spanish W/ Child's Name)    
4                                              #2 Pencils
1                                               Pink Eraser
PLEASE! NO TRAPPER-KEEPERS
OR
THREE-RING BINDERS
 
All items of clothing should be labeled with student's name.